Four For 44 Menu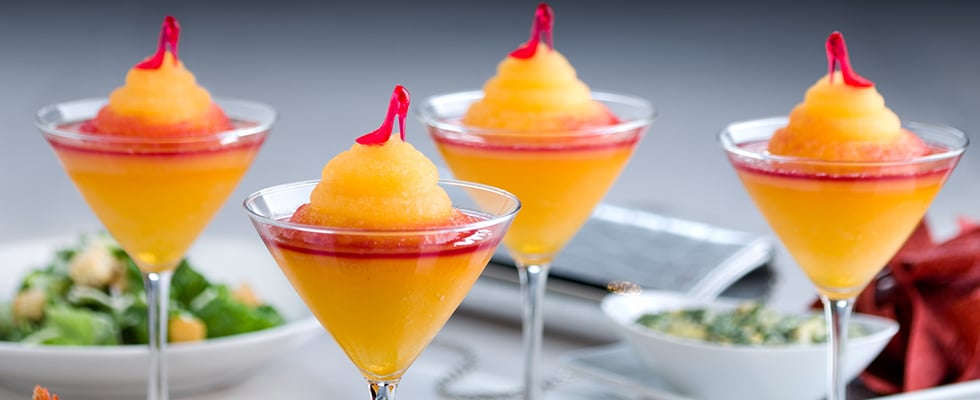 Every Monday Night
Monday nights were made for grabbing three of your girlfriends and unwinding after a long day. Are there Bellinis? Of course! Share stories of the weekend while you share delightful appetizers. Indulge in fresh ingredients and great friends. Choose 4 Apps + 4 Bellinis for only $44.
Milestones' California Spring Salad
Goat cheese, strawberries, red onions, spicy glazed pecans, honey mustard vinaigrette
Roasted Garlic Caesar Salad
Romaine lettuce and baby kale, topped with candied bacon, Parmesan cheese, focaccia croutons and house-made Caesar dressing
Hot Spinach & Artichoke Dip
Creamy spinach, artichoke hearts, imported Italian cheeses, served with crispy tortilla chips and fresh cut salsa
Yam Frites
Served with three delicious dips – Sriracho, garlic & avocado aioli ❦
Asian Chicken Bites
Classic chicken bites are given a tasty twist with crisp wontons, cucumber and sweet chili sauce
Mediterranean Goat Cheese Platter
Warm goat cheese served with our grilled focaccio bread, red pepper relish and roasted garlic ❦
The Captain's Coconut Calamari
Delicious pieces of coconut marinated calamari, golden fried and served with an Indian-inspired mango chili dipping sauce
Original Bellini (1.5 OZ)
A frozen blend of premium white rum, peach liqueur, sparkling white wine, topped with Boone's Sangria.
Make it an Ultimate Girls' Night Out with an extra shot of any Smirnoff Flavoured Vodka 1½
For the Beer Lovers
Pitcher of domestic beer (60 oz) and 4 appetizers 44
❦ Vegetarian Dishes
☑ Gluten Free Option Available (Cross contamination may occur during preparation)
Prices and Selection Subject to Change